Programs
Connecting Art, Science and Nature!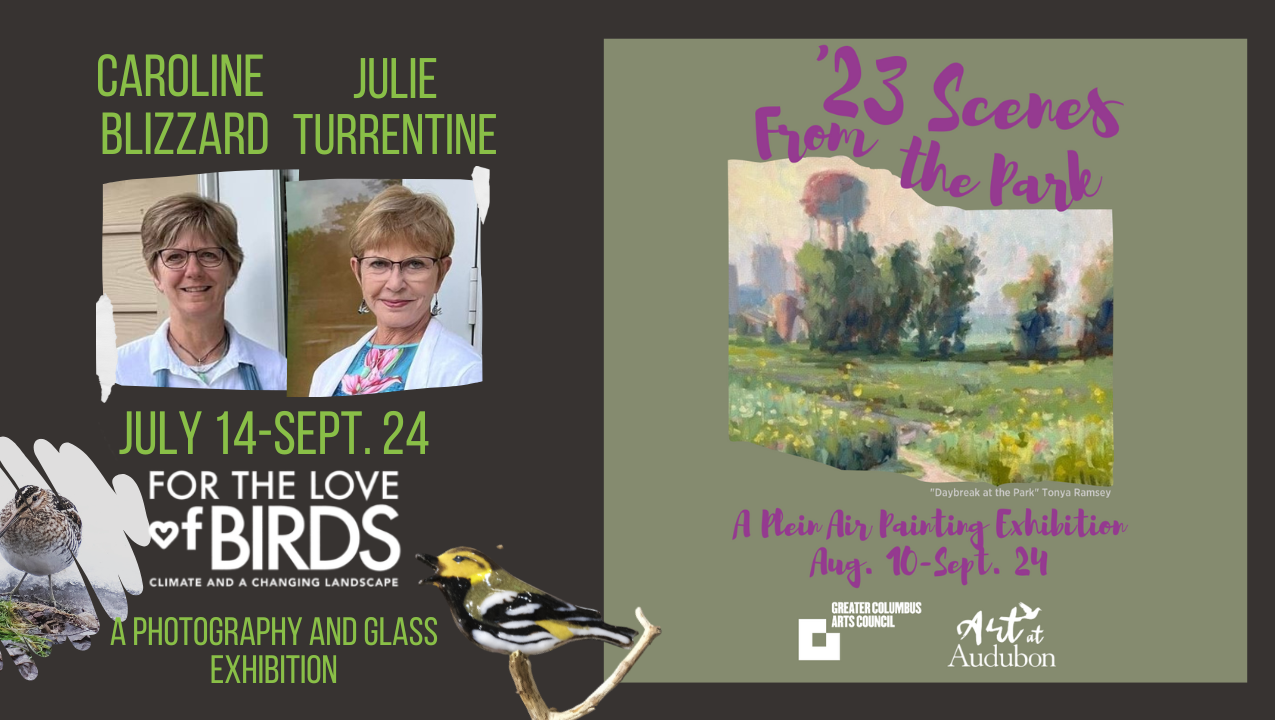 Now Through Sept. 24
"For the Love of Birds, Climate and a Changing Landscape" is an interactive photography and glass exhibition about habitat loss, birds and climate change. "Scenes From the Park 2023" is a Plein Air painting exhibition featuring over 40 original works painted at the Scioto Audubon Metro Park Aug. 4-5 by local Columbus area artists.
Art at Audubon is comprised of Exhibitions, competitions, artist-in-residencies, special events and more! Above is the current list of Art at Audubon Programs.
Exhibitions and dates are subject to change. Please check back often for updates.
Contact Sandy Libertini for more information on Art at Audubon.
Art at Audubon Opportunities
Artist-in-Residence Program
Provides artists with a space to work, engage with local communities, develop work in progress and inspire a connection between art and the natural world. Click HERE for the application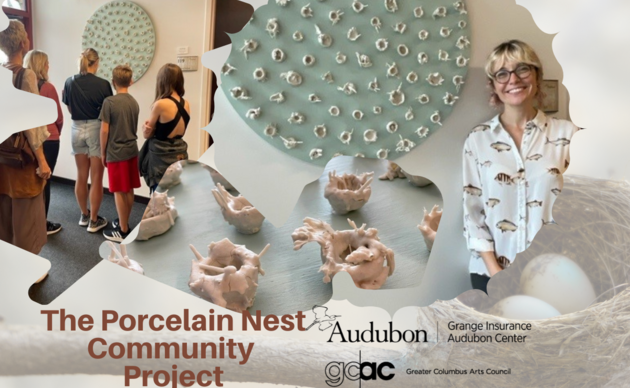 Art Exhibitions
Now Scheduling 2024 Exhibitions!
Email Sandy Libertini and include the following information:
Media, Artist Bio, Desired Exhibit Dates, Quantity of Work Displayed, Five Samples of Your Work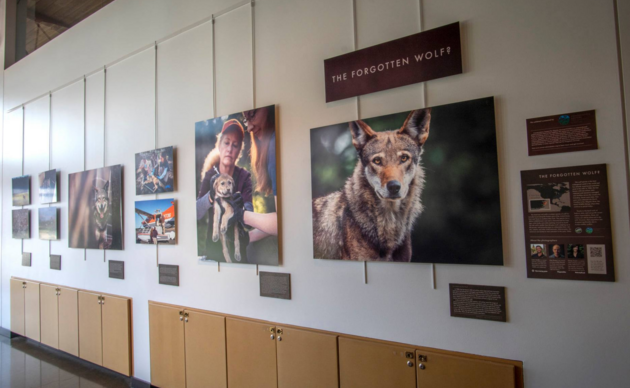 Abstract Art Perspectives of North American Birds
Join us for a series of painting workshops with artist Mah Leah Cochran.
Click HERE for information, workshop dates, and registration.