Programs
Native Plant Back Yard Challenge
REGISTRATION FOR THE 2022 Challenge is just around the corner! Please be sure to check back in January for information on how to register!
Ready for the challenge?
Looking for a new project for your yard that the whole family can enjoy? The Grange Insurance Audubon Center (GIAC) and Columbus Audubon (CA) teamed up in 2021 to create a Native Plants Back Yard Challenge. In 2022, we'll be looking for more households in central Ohio who would like to transform or further develop their backyards into native habitats. Not only will you be able to learn some simple, cost-effective steps to create this native wildlife habitat, but you will also have the opportunity to participate in a Community Science Project that will help to support the importance of native plant habitats in increasing and preserving biodiversity.

The following information was for 2021 Registered Participants, however, similar programming will be available in 2022 based off of our experience with the first year and feedback from our 175 households participating in the 2021 challenge. We will be offering an Audubon Member fee as well as a General Household fee again to participate in 2022 (and a discounted membership to anyone who would like to join Audubon). Check back January 2022 for more information regarding registration for the 2022 NPBYC!
In 2021 these fees covered the following:
A "tool kit" that included:

Initial yard survey instructions and accompanying information.
List of native plants, ideal planting conditions, bloom schedule, and specific birds and insects that are attracted to and depend on each plant.
A list of invasive plants to avoid, identification, negative impacts, and tips on how to control these plants.
Schedule of events with monthly speaker information (and access to recorded virtual speaker programs).

A participation sign to display in the yard to spread the word about efforts in establishing a more native outdoor space.

A few extras - gardening bag with gardening gloves, tool, book and soil test kit...

An envelope with choice of seeds from a seed buffet and three seed plugs to get households started. (Additional seeds, plugs and plants were made available at the private NPBYC events in March and in May of 2021)
The opportunity to purchase a Native Plant Backyard Challege completion sign to display recognizing completion in the program at the end of the year (additional fee applied).
An invitation to join the Private NPBYC Facebook group.
In 2021 there was an option, upon checkout, to sponsor a household which allowed another household to participate in the program by covering the registration and membership fee as well as provide a plant stipend. If you are interested in participating in the upcoming 2022 program but the fee may be cost prohibitive, please reach out to Allison Clark, Grange Insurance Audubon Center Public Engagement Manager, at allison.clark@audubon.org to request to be placed on our sponsorship wait list. Sponsorship inquiries will be filled as sponsorship opportunities arise. You will be notified via email as soon as your request can be filled.
Here are some similar dates to remember in 2022!
January, 2022: Registration
Feb 2022: Challenge Kick Off

Pick up your tool kit at GIAC at the Grange Insurance Audubon Center
Participate in a challenge kick off at the Grange Insurance Audubon Center where you'll be able to pick up your tool kit

Feb - Mar, 2022: Participants plan their gardens.
Mar, 2022: Seed Buffet at the Grange Isurance Audubon Center. You'll also have the opportunity to pick up instructions on:

Seed stratification
What's In My Yard? – how to perform a backyard BioBlitz.
How to collect monthly data.

Mar 20th, 2022: Survey and counting begins!
May, 2022: Pick up plant plugs at GIAC, attend a private plant sale to purchase additional plugs and plants. Know of a native plant nursery or supplier you'd like to see participate? Please send ideas and contact information to Allison Clark at allison.clark@audubon.org
First of each month: Share Out – share what's happening.
Speaker series February - November at the Grange Insurance Audubon Center
Sept – early Nov: Harvest your seeds and share event (seed collection, plant/seed swap).
Nov – Jan, 2023: Data collection/first Bird of the Year
Reunion – date to be determined: What did we learn? Presentation regarding second year data and recruitment for new participants in 2023. Opportunity to share before and after pictures of everyone's hard work!
How you can help, right now
Supporting the Center
The Grange Insurance Audubon Center relies on financial contributions. Please consider making a donation to help us continue our important mission in the central Ohio community.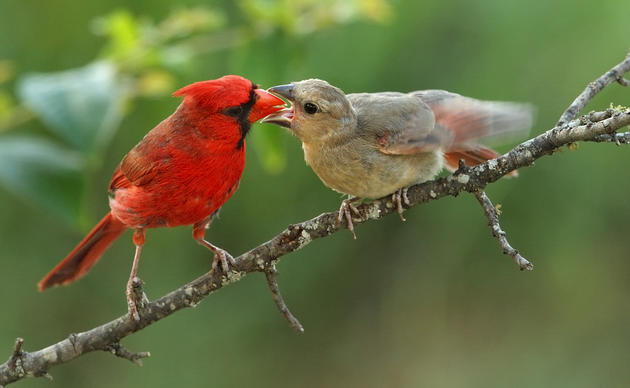 Programs
The Grange Insurance Audubon Center offers a variety of exciting, hands-on, year-round education programming for all ages, pre-school to adult! Be sure to check out our amazing opportunities!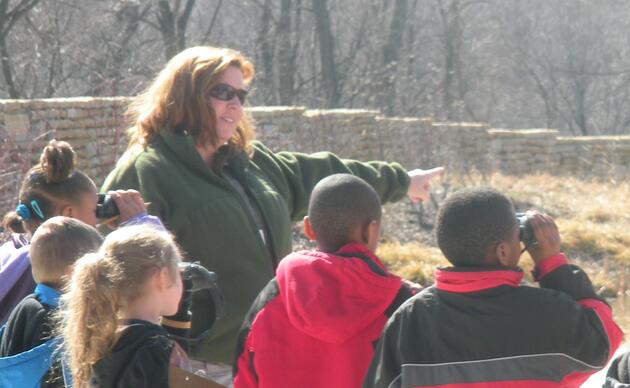 Volunteer
Whether you have a little time once in a while or are looking for something more regular, we've got an opportunity for you! We couldn't carry our mission forward without great volunteers!