ZACHARY DEAN JONES
Jones, a Southeastern Ohio Native, pours his real-life experience into his work, which represents both the natural and holistic need to escape, as well as the many layers of the human experience. Conjuring the artistic influence of British sculptor Andy Goldsworthy, Jones seeks to contrast the mundanity of the professional world he has experienced with the effusion aned movement of nature as represented in the colors and textures of his paintings.
zacharydeanjones.com
zacharydeanjones@gmail.com
ARTIST STATMENT
Working among the elements in my backyard studio in the Appalachian foothills of Southerstern, Ohio, I create textured paintings that remain in open dialogue with nature, even when trransported indoors. Seasonal turns and temporal shadows inform the compositions. I am always trying to learn more from nature. My work shares a sense of abstract harmony and experimentations of form and medium that is very unique.
MAH LEAH COCHRAN
With a passion for expressing life through art, Mah Leah Cochran's works feature themes involving nature and the human condition. Her art is characterized by its broad diversity of subject, symbolism, color, texture, and form. A native of columbus, Ohio Mah Leah Cochran holds degrees in Economics and Political Science with a minor in International Affairs from Hofstra University in New York. She has devoted much of her energy to helping others both in her career and in her humanitarian work around the world. Mah Leah has traveled extensively to work with NGOs including Doctors for Life International in Africa and also with many other organizations in Southeast Asia, Europe, and the Americas. Her work with children in South Africa, aid work in the aftermath of the 2013 Moore, Oklahoma tornadoes, and aid efforts in the wake of the total devastation of the 2010 Earthquake in Haiti, have made a lasting impact on her worldview and eposed her to realities that continue to influence her art, lie and pursuits.
mahleahart.com
mahleahart@gmail.com
ARTIST STATEMENT
Art is a passageway to the soul, I feel things deeply; I often ponder the state of humanity, the struggles of our world, and the outlook for our collective future. My art is an expression of my emotions, thoughts, and passions. When I paint, volumes of expressions emerge. Light and darkness in their various forms, speak. Lines and colors tell a story.
CREATIVE WOMEN OF COLOR ARTISTS
Kathy Watts
Kathy comes from a family of born artists, all with different styles. Since her artisic ability came naturally, she enjoyed it as a hobby. One day a painting she made that she hung in her living room received a lot of attention from friends and she realized then that she had something special. She can't be pegged into any certain genre. It can be figurative, impressionist or abstract.
Beryl Thompson
You have heard the phrase, "Necessity is the mother of invention." I have been able to develop my artist talents as a result of, wanting unusual, creative objects in my life. Whether it is artwork to decorate my home, clothing, accessories or jewelry to wear, I use different art mediums to create what I envision. My 35-year career, as an educator taught me that formal training can only improve on innate ability. To that end, the Columbus Cultural Arts Center has provided me the opportunity to grow as an artist.
Lynne Prillerman
Kenya Davis
How you can help, right now
Supporting the Center
The Grange Insurance Audubon Center relies on financial contributions. Please consider making a donation to help us continue our important mission in the central Ohio community.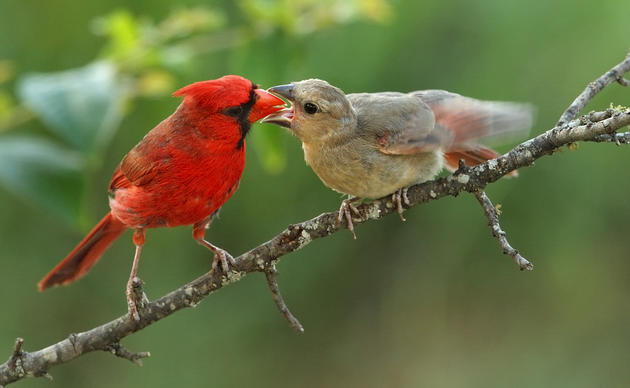 Programs
The Grange Insurance Audubon Center offers a variety of exciting, hands-on, year-round education programming for all ages, pre-school to adult! Be sure to check out our amazing opportunities!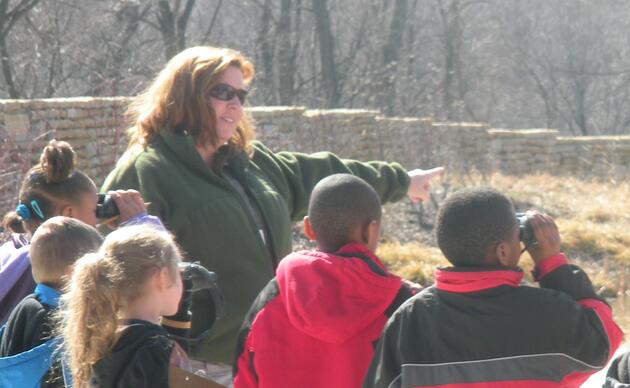 Volunteer
Whether you have a little time once in a while or are looking for something more regular, we've got an opportunity for you! We couldn't carry our mission forward without great volunteers!