Conservation
Community Science
Be a community scientist at the Grange Insurance Audubon Center or in your own backyard!
More than a century ago, Audubon pioneered the idea of community science with the first Christmas Bird Count. Today the longest-running wildlife census in the hemisphere continues to shape and inform our approach to conservation, providing vital information about bird populations and trends, data that alerts us to environmental threats not only to birds but to the larger ecosystems we all depend on. As partners with the Cornell Lab of Ornithology in ebird.org, Audubon has helped transform community science into an everyday activity for tens of thousands of birders. Their observations, reported online anytime and from anywhere throughout North America, provide an ongoing assessment of bird populations that is fast becoming an invaluable resource for conservation.
The Grange Insurance Audubon Center participates in a number of community science initiatives throughout the year. If you are interested in getting involved, please contact our Education Program Manager, Allison Clark.
Project Feeder Watch: Beginning each November, Project FeederWatch turns your love of feeding birds into scientific discoveries. FeederWatch is a winter-long (November-April) survey of birds that visit feeders at backyards, nature centers, community areas, and other places throughout North America. This survey helps scientists track long-term trends in bird distribution and abundance. For more information on Project FeederWatch click here.
Christmas Bird Count: The Christmas Bird Count (CBC) is a long-standing program of the National Audubon Society, with over 100 years of community science involvement. It is an early-winter bird census, where thousands of volunteers across the U.S., Canada, and many countries in the Western Hemisphere go out over a 24-hour period on one calendar day to count birds. This year we will be hosting our Christmas Bird Count on December 21st - check back for updates and registration!
Great Backyard Bird Count: Launched in 1998 by the Cornell Lab of Ornithology and National Audubon Society, the Great Backyard Bird Count was the first online citizen-science project to collect data on wild birds and to display results in near real-time. Now, more than 160,000 people of all ages and walks of life worldwide join the four-day count each February to create an annual snapshot of the distribution and abundance of birds. We invite you to participate! For at least 15 minutes on one or more days of the count, February 12th - 15th, 2021, simply tally the numbers and kinds of birds you see. You can count from any location, anywhere in the world, for as long as you wish! Looking for a fun date on Valentine's Day or interested in joining our count at the center? Join us on February 14th - check back for updates and registration!
Hummingbirds at Home: Audubon's Hummingbirds at Home program was designed to mobilize citizen scientists across the U.S. to bolster current research by documenting the feeding patterns of hummingbirds. A growing body of research (McKinney, et al. 2012) indicates flowers are blooming earlier because of warming temperatures. There is potential for this change to impact the established synchronous relationship between hummingbirds arriving on their breeding grounds and bloom times of their food sources. The degree to which hummingbirds are able to adapt to accommodate these changes is poorly understood, and a comprehensive feeding behavior survey of hummingbird species across the country has yet to be undertaken. By using the Hummingbirds at Home app, you can help us track the feeding behaviors of the Ruby-throated Hummingbirds we see here at the center.
How you can help, right now
Volunteer
Whether you have a little time once in a while or are looking for something more regular, we've got an opportunity for you! We couldn't carry our mission forward without great volunteers!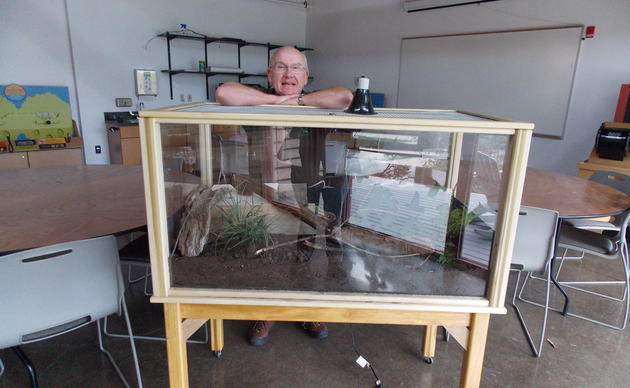 Membership
When you join us, you become a member of the National Audubon Society, Columbus Audubon (CA), and the Grange Insurance Audubon Center (GIAC)! Memberships start as low as $30!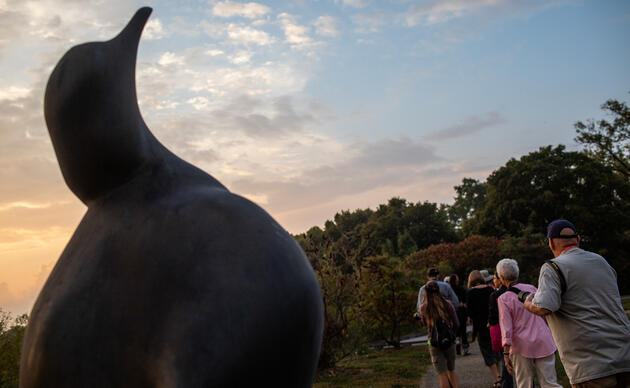 Donate
Gifts to the Grange Insurance Audubon Center help support the work of educating children and adults, connecting people with nature and maintaining our conservation facility.