Preschool Story Time
Nature based story time for your little ones
Thursday, November 19, 2020
9:15am - 10:00am Eastern Columbus, Ohio
Location Details
Grange Insurance Audubon Center
505 West Whitter St, Columbus, 43215
Please visit the front desk to check in and sign a release of liability before the start of programming. Program is recorded and broad-casted live to the Grange Insurance Audubon Center Facebook.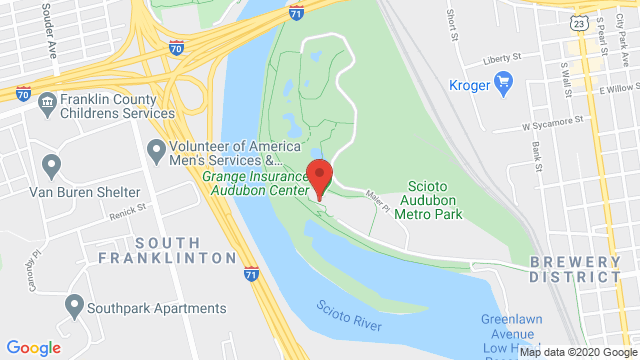 We're bringing back Preschool Story Time at the center on Thursdays at 10:15 am! Stories start at 10:15am and doors open at 10:00am, please check in at the front desk before sitting down for stories. To keep everyone safe during the ongoing Covid-19 pandemic, we'll be requiring registration on Eventbrite and registration will be limited. Join us in person to enjoy listening to nature-based stories being read-aloud on our deck under the mulberry tree (or in the multi-purpose room in the event of inclement weather). After the stories, your little ones can visit our turtles or romp and play in our outdoor play area. Pre-registration is required. This activity is free but we welcome donations.Can't get to the center - don't worry, you can always join virtually by clicking the links above for our virtual story time!
Pre-registration is required due to limited space at this time. Each participant must have a ticket. Please bring your ticket receipt/s to the program to gain entrance. Program is free - donations are always welcome. For more information, please contact Allison Clark, Education Program Manager, at aclark@audubon.org
Due to current Covid-19 concerns, please be aware of the following:
*Any registrant displaying symptoms of Covid-19 or feeling unwell is asked to stay home.
*Please check your temperature before coming to the center, any registrant with a temperature of 100.4 or greater is asked to stay home.
*Face masks are required for visitors ages 12 and up inside the Grange Insurance Audubon Center. While not required, visitors ages 10 and up are strongly encouraged to wear a face mask during outside programming at the center.
*Indoor restrooms and drinking fountains inside the Grange Insurance Audubon Center are unavailable at this time; however, visitors may use the restrooms and drinking fountains located just outside the center's entrance as they are regularly cleaned cleaned by the Scioto-Audubon Metro Park staff.
*Registrants for Grange Insurance Audubon Center programming (whether inside or outside) will be asked to sign a release of liability/photo release before participating.
Thank you for your cooperation and understanding - the Grange Insurance Audubon Center staff