Other Event
Forest Playroom Private Family/Playgroup Reservation - Grange Insurance Audubon Center
Tuesday, September 27, 2022
12:00am Eastern Columbus, Ohio
Location Details
Located at the Grange Insurance Audubon Center located within the Scioto Audubon Metro Park. Free parking available!
505 W Whittier Street, Columbus, 43215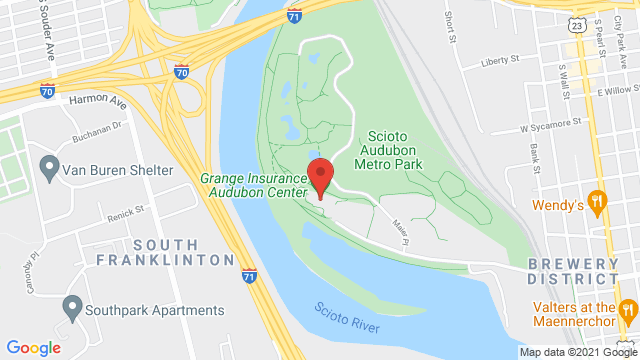 Come have an adventure and engage in imaginative play in the Grange Insurance Audubon Center Forest Room Playroom and Climbing Area! Reserve your play time in the Grange Insurance Audubon Center! Families and playgroups welcome! No more than 15 in the group please (infants included), or the group will be asked to leave without refund.
The playroom will be opened to reservations on a staggered daily schedule, Tuesday, Thursday and Saturday. The climbing area will be cleaned before your arrival and sanitized upon the conclusion of your designated playtime, for your safety. All guests will need to sign a liability and photo release form upon check-in at the front desk and before entering the playroom for their designated time. Please be aware of the Covid-19 information below.
Reservations may be refunded in full for cancellations made at least 7 calendar days in advance. Cancellations made within 2- 6 calendar days of your reservation will be refunded at 50%. If you would like to make a donation to the center in lieu of a refund, please email Allison Clark. Day of cancellations and no-shows will be unable to be refunded. For more information or to ask questions, please contact Allison Clark, Education Program Manager at allison.clark@audubon.org.