Birding
Bird Walk and eBird Workshop
Join us on a bird walk and then learn how to become a citizen scientist!
Saturday, October 28, 2017
10:00am - 11:30amColumbus, Ohio
Location Details
The Grange Insurance Audubon Center located with the Scioto Audubon Metro Park at 505 W. Whittier St. Columbus, OH 43215
505 W. Whittier St., Columbus, 43215
Contact Angelika Nelson at nelson.794@osu.edu or Elissa Rand at elissa.rand@gmail.com for more information or with any questions.
Meet at the front desk just inside the Grange Insurance Audubon Center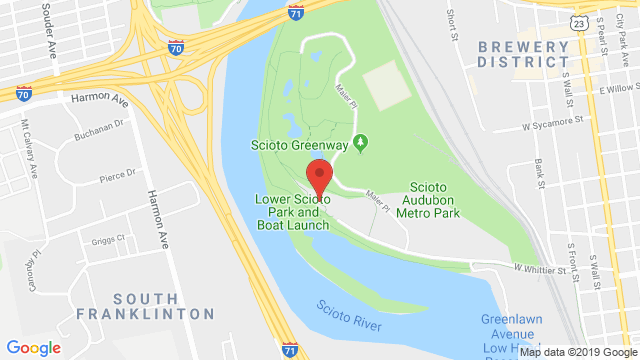 Come join us for our Saturday bird walk at 10:00 am, followed this time by an introduction to how to use the real-time online birding platform, eBird. Learn how you can become a citizen scientist by not only sharing your bird data with family and friends but also to the larger bird community. Following a bird hike around the Scioto Audubon Metro Park, Angelika Nelson of Columbus Audubon will demonstrate how to use eBird, including:
* Keeping track of the birds you see
* Using eBird to find specific species in your area
* Determining when birds are migrating through your area
* Sharing bird checklists with friends
* Planning trips using eBird data
If you'd like to learn more about eBird and see what it's all about you can find more information here:
http://ebird.org/content/ebird/about/
If you plan on attending the workshop, feel free to bring a laptop and a bird list to follow along. Laptops will be securely stored until the conclusion of the bird walk. In advance of the workshop, we ask that you go ahead and create a free account with eBird using the following link:
https://secure.birds.cornell.edu/cassso/account/create?service=https%3A%...
Please meet at the front desk just inside the Grange Insurance Audubon Center. Oh, and don't worry if you don't have your own binoculars, we have plenty to share! We hope you'll join us! There is no registration or fee for this program but donations are always appreciated!
For more information please contact Angelika Nelson at nelson.794@osu.edu or Elissa Rand at elissa.rand@gmail.com