Conservation
Art at Audubon: Conservation Through a Lens Workshop: Introduction to Wildlife Photography
2 hour, in-person workshop at the Grange Insurance Audubon Center
Friday, June 04, 2021
1:00pm - 3:00pm Eastern Columbus, Ohio
Location Details
The Grange Insurance Audubon Center located within the Scioto-Audubon Metro Park at 505 W. Whittier St. Columbus, OH 43215 Free parking
505 W WHITTIER ST, Columbus, 43215
Please check in with your ticket at the front desk of the Grange Insurance Audubon Center.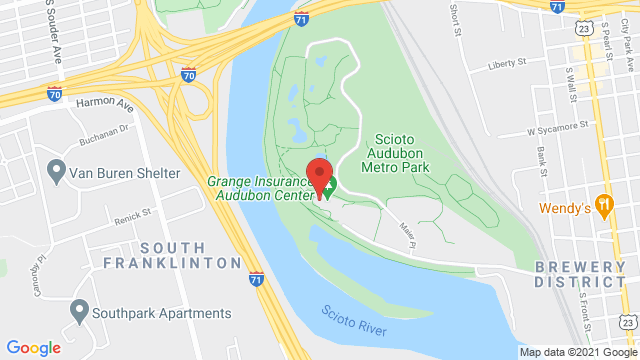 Join Justin Grubb of Running Wild Media for this workshop designed for younger or amateur photographers. This workshop will go over the basic settings and equipment needed for wildlife photography as well as techniques to getting the best photographs. This workshop can also be done with cell phones. This workshop is open to those 12 and over (youth 12 - 17 must have an adult in the center during the workshop, but their adult does not need to participate in the workshop with them unless they'd also like to participate - please be sure to purchase two tickets if a youth and adult will be participating in the workshop together). For questions or more information, please contact Sandy Libertini. To register, click here.
*Dates and times are subject to change. Instructor, Justin Grubb, from Running Wild Media is on call to photograph and film (for BBC Natural History) an exciting Mexican Wolf birth and release into the wild during the month of April. If your scheduled workshop date is impacted, for this reason, an alternative date will be offered or a refund will be issued.
DATES/TIME:
Thursday, April 15, 5p-7p
Friday, April 16, 1p-3p
Thursday April 22, 5p-7p
Friday, April 23, 1p-3p
Saturday, April 24, 10a-noon
Thursday, April 29,11a-1p
Friday, April 30, 1p-3p
Thursday, June 3, 5p-7p
Friday, June 4, 1p-3p
Saturday, June 5, 10a-noon
Thursday June 10, 11a-1p
Friday, June 11, 1p-3p
COST: $40/members, $50/non-members
MAX: 10 people