Community Science
10/23/21 Scouts BSA: Environmental Science Merit Badge Program
Interested in registering for our Scouts BSA Environmental Science Merit Badge Program? Here's all the information you'll need to know...
Saturday, October 23, 2021
9:00am - 12:00pm Eastern Columbus, Ohio
Location Details
Located at the Grange Insurance Audubon Center located within the Scioto Audubon Metro Park. Free parking available!
505 W Whittier Street, Columbus, 43215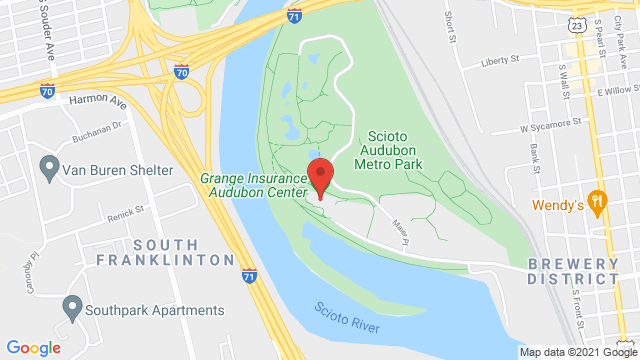 Our Environmental Science Merit Badge program is a stand-alone program. The program lasts three hours and the fee is $15 per scout. Scouts need to bring in a blue card to turn in so that we can keep it on file and record any progress toward the merit badge. Most scouts are dropped off and then picked back up at the end of the program – but you know your child best. You are welcome to stay with your scout if they are more comfortable with that but please register as space is limited.
We do ask scouts to complete a couple of pre-requisites prior to each program. They are then checked in and documented. Any work done during the program with our merit badge counselor is also documented. Each program has a couple of follow-up items scouts will need to finish on their own after the program (unless noted otherwise). They may then send in their completed work to our merit badge counselor or come in to meet with her and go through the remaining items. As soon as all of the work is complete, she'll sign off on the blue card and return it. Scouts then give the signed blue card to their leader.
In terms of pre-requisites for our program, please find them listed below:
ENVIRONMENTAL SCIENCE:
Pre-requisites:
Requirement #1: Make a timeline of the history of environmental science in America. Identify the contribution made by the Boy Scouts of America to environmental science. Include dates, names of people or organizations, and important events.
Requirement #2: Define the following terms: population, community, ecosystem, biosphere, symbiosis, niche, habitat, conservation, threatened species, endangered species, extinction, pollution prevention, brownfield, ozone, watershed, airshed, nonpoint source, hybrid vehicle, fuel cell
Follow-up:
Requirement #4a or b: Choose two outdoor study areas that are very different from one another. (e.g. hilltop versus bottom of hill; field versus forest). For BOTH study areas, do ONE of the following:
a) Mark off a plot of 4 square yards in each study area, and count the number of species found there. Estimate how much space is occupied by each plant species and the type and number of nonplant species you find. Write a report that adequately discusses the biodiversity and population density of these study areas. Discuss your report with your counselor.
b) Make at least three visits to each of the two study areas (for a total of six visits), staying for at least 20 minutes each time, to observe the living and nonliving parts of the ecosystem. Space each visit far enough apart that there are really apparent differences in the observations. Keep a journal that includes the differences you observe. Then, write a short report that adequately addresses your observations, including how the differences of the study areas might relate to differences noted, and discuss this with your counselor.
Requirement #5: finish by creating a plan (or using a current plan in your community, that you are aware of) using the components of an environmental impact statement identified in your workbook and discussed during the program.
Requirement #6: Find out about three career opportunities in environmental science. Pick one and find out the education, training, and experience required for this profession. Discuss this with your counselor, and explain why this profession might interest you. (THIS REQUIREMENT CAN BE DONE AS A PRE-REQUISITE AS WELL IF PREFERRED)
Our programs are currently limited to 8 scouts per program at this time. We must have at least 5 scouts registered to run the program. In the event the program is cancelled you will be notified within 2 weeks and refunded the registration fee or it can be put toward a future program. Please be sure to register using your scout's name. Upon registration, you'll receive a confirmation email from the Grange Insurance Audubon Center with a release of liability/photo release form that each scout will need to bring signed the day of the program.