Fall Into Fun - Family Fun Night
Welcome the new season with your family!
Friday, September 18, 2020
6:00pm - 8:00pm Eastern Columbus, Ohio
Location Details
Grange Insurance Audubon Center
505 West Whittier Street, Columbus, 43215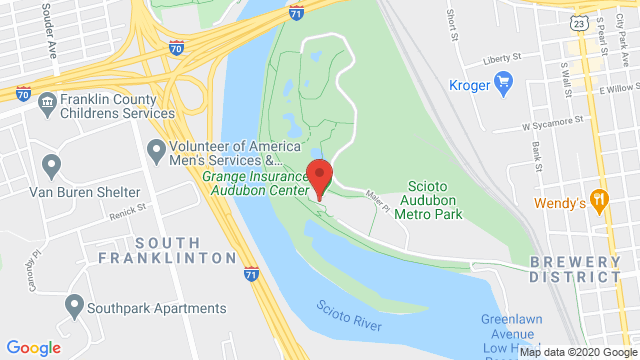 Families, fall into fun by starting the season off right with activities, crafts, games and stories to welcome the new season. Stick around to see the ceremonial changing of the bird on Friday, September 18th during our 6-7 pm session - which bird will it be? And don't worry, during our 7-8 pm session, we'll pay special tribute to our seasonal bird. Due to our current limited numbers, please be sure to sign up for either the 6-7 pm session or the 7-8 pm session. Activities and fun will be found at stations geared toward families with preschool and school-aged children so bring the family, stay socially distanced from others and join the fun!
Pre-registration is required due to limited space at this time. Each family must have a ticket. Please bring your ticket receipt/s to the program to gain entrance. Program fee is $5/family. For more information, please contact Allison Clark, Education Program Manager, at aclark@audubon.org
Photo Credit: Allison Clark
Due to current Covid-19 concerns, please be aware of the following:
*Any registrant displaying symptoms of Covid-19 or feeling unwell is asked to stay home.
*Please check your temperature before coming to the center, any registrant with a temperature of 100.4 or greater is asked to stay home.
*Face masks are required for visitors ages 10 and up inside the Grange Insurance Audubon Center. While not required, visitors ages 10 and up are strongly encouraged to wear a face mask during outside programming at the center.
*Indoor restrooms and drinking fountains inside the Grange Insurance Audubon Center are unavailable at this time; however, visitors may use the restrooms and drinking fountains located just outside the center's entrance as they are regularly cleaned cleaned by the Scioto-Audubon Metro Park staff.
*Registrants for Grange Insurance Audubon Center programming (whether inside or outside) will be asked to sign a release of liability/photo release before participating. The form will be sent in confirmation emails and may be turned in to the center on the day of programming.
*The Grange Insurance Audubon Center library and inside climbing play area will remain closed until further notice. In addition, manipulatives and activity backpacks that are usually available to be checked out will continue to be unavailable until further notice.
Thank you for your cooperation and understanding - the Grange Insurance Audubon Center staff