EXHIBITION OPENING RECEPTION
Friday October 1, 7:30pm - 9pm
Meet the artists and attend a short presentation by Jim McCormac shortly after 7:30pm. Exhibition opening is FREE however registration is required to maintain a safe indoor environment for all visitors. CLICK HERE TO REGISTER
THE ART OF WILDLIFE CONSERVATION EXHIBITION (OCTOBER 1 - DECEMBER 5)
This FREE exhibition includes 50 pieces of work and showcases 25 species of animals featuring a diversity of creatures including amphibians, birds, crayfish, fish, insects, mammals, and reptiles. Each species is depicted by one of Juliet Mullett's watercolor pencil illustrations, and one of Jim McCormac's images, acccompanied by brief text explaining its significance and conservation issues, pro or con.
ABOUT THE ARTISTS
Jim McCormac
Jim McCormac worked for the Ohio Department of Natural Resources for 31 years as a botanist, and later specializing in wildlife diversity projects especially involving birds. He has authored or co-authored six books including Birds of Ohio (Lone Pine 2004) and Wild Ohio: The Best of Our Natural Heritage (Kent State University Press 2009). The latter won the 2010 Ohioana Book Award. He is a co-author of the Ohio Breeding Bird Atlas II book and is currently at work on books about dragonflies and moths. Jim writes a column entitled Nature for the Columbus Dispatch and regularly publishes a natural history blog. He has also written numerous articles in a variety of publications, and has delivered hundreds of presentations throughout the eastern United States. Jim was named 2015 Conservation Communicator of the Year by Ohio League of Sportsmen. He is an avid photographer, shooting a range of natural history subjects. Jim has had hundreds of photos published in various forums. CLICK HERE FOR A SAMPLE OF HIS PHOTOGRAPHY
Juliet Mullett
Juliet Mullett illustrates Ohio's wildlife with undiluted watercolor pencils on various types of paper. Her compostions are uncluttered and contain just one or two subjects. She draws with exacting detail and finishes her subjects with bold color.
Juliet's illustration of a Cecropia Moth is published in Gardening for Moths in the Midwest (Jim McCormac) and is displayed in her recent show, The Art of Conservation. She has written and illustrated two science-based children's books about Ohio's wildlife: Day of the Dobsonfly and Born on the Prairie. The latter, which is about the birth of a bison calf, was chosen this fall for the Storybook Trail at Battelle Darby Creek Park. Juliet is currently working on a children's guidebook to wild animals found in our backyards called Who Are You and Where Are You Going?
CLICK HERE TO VIEW JULIET'S ARTWORK
Exhibitions and dates are subject to change. Please check back often for updates.
Contact Sandy Libertini for more information on Art at Audubon.
How you can help, right now
Supporting the Center
The Grange Insurance Audubon Center relies on financial contributions. Please consider making a donation to help us continue our important mission in the central Ohio community.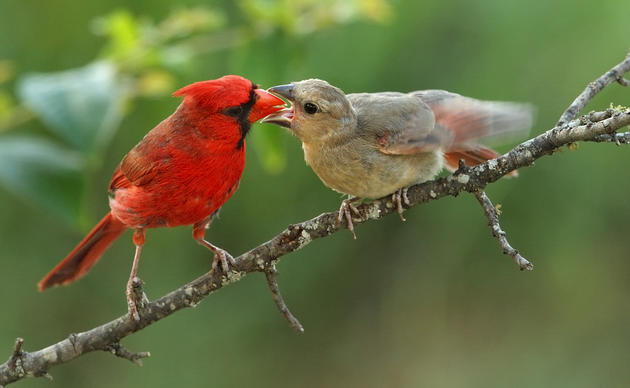 Programs
The Grange Insurance Audubon Center offers a variety of exciting, hands-on, year-round education programming for all ages, pre-school to adult! Be sure to check out our amazing opportunities!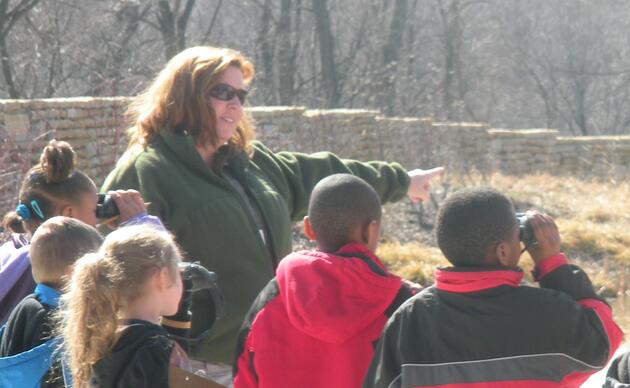 Volunteer
Whether you have a little time once in a while or are looking for something more regular, we've got an opportunity for you! We couldn't carry our mission forward without great volunteers!